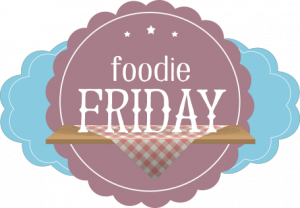 Honestly it's too hard to try and input my daily counts and I'm sure I'm the only one obsessing over them. Lol! So I'm simplifying (<-- that's my 2021 word) and adjusting. I'll still keep you in the loop with what's happening but I'm going to switch back to mainly focusing on the food and recipes. Fridays are my new weigh in day and I'm only doing that once a week now. These posts will go up a little bit later than my normal posts.
Weekly stats:
Recipe of the Week: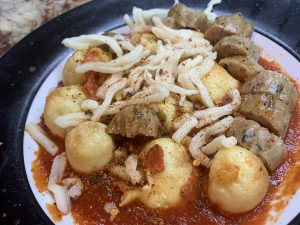 This is a very simple and filling lunch I like to toss together when we have the ingredients on hand. Our nearest Trader Joe's is an hour and a half away. When we bought our freezer we had made a trip there and I stocked up on the chicken sausage and bought two packages of the gnocchi.
I use our air fryer to heat up the gnocchi and the sausage and the microwave (at a reduced power) to heat the pasta sauce.
Servings: 1
Calories: 400
Ingredients:
1 serving Inside Out Gnocchi (around 10 gnocchis give or take)
1/2 c pasta sauce
14 g shredded mozzarella cheese
1 TJs Roasted Garlic Chicken Sausage
Directions:
Heat the Inside Out Gnocchi, garlic chicken sausage, and pasta sauce per package instructions.
Put gnocchi and pasta sauce in the bowl
Cut up chicken sausage. Add to bowl.
Sprinkle mozzarella on top.