This was an odd week for me. I didn't want to watch a lot of TV at the end of last week and over the weekend but Monday through Wednesday saw a lot of TV watching. I'm not super hopeful that this week is going to be very productive based on the events of yesterday. I may end up just reading a ton.
What I Watched This Week: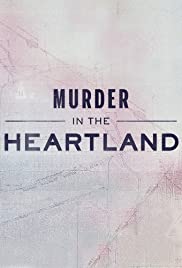 Murder in the Heartland was pretty unsatisfactory this week. There wasn't a solid ending and speculation was left at the end about the involvement of family. I don't mind unfinished/unsatisfactory ends if I know to expect them. This is unusual for this show so it left me feeling unsatisfied.

This is Us came back this week!! I loved this week's episode. It didn't leave me with huge gaping questions and it provided some answers. Also I loved seeing future Mark. Dirt bag.

I failed to mention that I also binged all of Bridgerton the weekend after Christmas. I can appreciate the changes they made and it just made me cheesy happy! I really hope we get to see more adaptations of beloved series if they can do them on par with Bridgerton. If you read The Duke and I this is a really great adaptation and I think you'll enjoy it.

On Monday the first thing I did when I woke up was claim our free year of Discovery+ from Verizon. I'm hoping we'll be able to cut out YouTube TV but we'll see. The first thing that caught my eye was this documentary with tapes from Lou Smit. Honestly…watching this really did make me question my theories. I feel awful for the family and I'm sure no one wants this solved more than them.
I also watched several episodes of The Crimes That Changed Us on Discovery+. The first episode was about Andrea Yates. I honestly didn't remember much about her trial.
The second episode was about the bombing at the Atlanta Olympics which I also don't remember at all. I've heard about it in other true crime podcasts though so I had the gist of the story.
The third episode was about the McMartin Preschool Trial and I honestly do not know what to make of that. I only heard about it from a true crime podcast. I just don't understand how so many different adults upheld the stories of other adults while coercing/manipulating children to get the answers they wanted.
The fourth episode was the Menendez Brothers and yet another I'm not sure what to think episode. If either of those men were lying about the trauma they experienced they are either excellent actors or psychopaths.
The last episode I watched this week was Selena. I knew about this case because I was obsessed with the movie starring Jennifer Lopez in middle school or high school. It devastated me because prior to the movie I had zero knowledge of Selena other than hearing one of her English hits on the radio occasionally. Pre-internet days y'all. I was wrecked the first time I watched the movie.
At the end of this episode it mentioned Saldivar is up for parole in 2025 and I thought "yeah right that's so far into the future she has to live that long first" and then it caught up to me that it's only four years from now.
What I Plan on Watching Next Week:
Staying Current: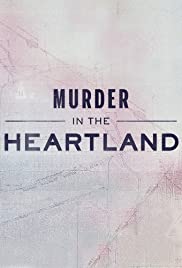 Watching Back Seasons of:
I'm working on finishing Desperate Housewives this week. I think I only have four episodes to go. Then I'll work on the last two episodes of The Crimes That Changed Us. Seventh Heaven has the next smallest amount of episodes left so I'll start back up with those episodes.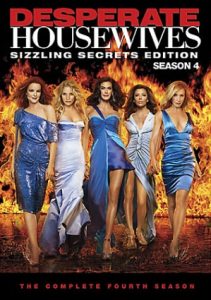 Desperate Housewives Season 4
The Crimes That Changed Us
Seventh Heaven Season 1
What shows are your must watch shows?