Alexa's Top 5
This book was not what I usually look for in a romance novel but I really enjoyed watching the main couple, Sophie and Henry, fall slowly in love in this novel. Every moment was worth watching their love and passion grow. I can't wait to read more from this author.
The first book in this series did not really impress me but I wanted to see if it got better as it went along. I have to say I felt the team really came together in amazing ways in this book. Everyone had to find strength in their crazy world and there was some amazing character moments in this book alongside all of the cool action. I can't wait to see how the gang fairs in the next installment.
I have never read a middle grade book that captured my attention as much as this one did. I just loved the whole set up of this novel, the powers, the world, the characters and the plot. I greatly enjoyed watching Sophie struggle with her feelings of belonging and family. I was so invested in every moment of this book and I can't wait to read more about Sophie's journey.
In order to watch the Bridgerton series on Netflix I started reading the series for the first time ever. This is my favorite Bridgerton book out of the six I have read so far. I just loved Sophie, her dreams and desires, how she wanted to have the things she was always denied when her father died and left her in a shit situation. I loved that Benedict didn't even fully understand the situation and that it meant there were some tough conversations and situations in this one. I just could not stop reading their drama and even crying for the things they both wanted.
After reading and loving the first book in this series last year I had to read this sequel and it was my favorite book of the whole year. I loved watching the development of the plot in this one. I also love all of the main cast of characters and I was dying for the main couple to get together in this one. Plus the ending of this book left me screaming at my kindle so upset that there was no more after that cliffhanger ending. I will be impatiently waiting for the third book!
Stephanie's Top 5
This was one of my final reads of 2020 and I buddy read it with Lilian from Mom with a Reading Problem. It was hands down the best decision I made to pick up that book. I won't go into too much detail because my review will go live tomorrow!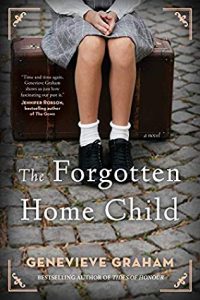 I have recommended this book to anyone who enjoys historical fiction with a touch of romance. This book was one of the best books that I read at the beginning of the year. I'm so glad I read it prior to the world stopping historical pandemic of 2020 because focusing on reading got hard. Genevieve Graham is now an auto-buy author for me. I love how she always touches on a part of history that I'm unaware of.
I think The Shadows Between Us was a TBR Monopoly roll and it was an Alexa pick. This was one of her favorite books (I believe she read it in 2019) that she had read at the time. It was fantastic! It was a great stand alone new adult that was clearly new adult. It was not an edgy YA nor an adult novel trying to be young. The story was unique and I really enjoyed Alessandra.
Stillhouse Lake was a COYER book club pick and I led the discussion on it. It was such a good book and I'm so sorry that I only found Rachel Caine a few months prior to her passing. The tension was amazing in this story and I had NO idea how to feel. I haven't read a book that made me so anxious for an ending in a long while. It's actually one of my goals this year to finish this series.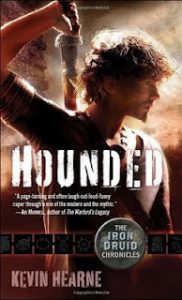 Hounded was another COYER book club pick. I really enjoyed the characters and storyline in Hounded. Oberon was absolutely the winner for my favorite character. Yes, the dog was my favorite character. The storyline was detailed and wonderful and I honestly am excited to finish the series.