The Sunday Post is a weekly meme hosted by Kimberly at Caffeinated Reviewer. It's a chance to share news; a post to recap the past week on your blog and showcase books and things we have received. Share news about what is coming up on our blog for the week ahead.
Sunday:
Today started off rough. I had a migraine late Saturday night and it wiped me out. I slept alright but at 10:30 am I was already down for a nap. Jeff continued to work on his radio station. My nap seemed to clear the rest of the migraine cobwebs and I continued organizing my life. Lol.
I have an Artful Agenda subscription (I'm thinking of doing a post later in the year) and I haven't been utilizing it much the last few months. I got my blog schedule set up, got my reading goals through the second week of January in there, and realigned daily, weekly, and monthly chores (both life and blog).
Once I had everything straightened out I started assigning reoccurring task lists. I can't tell you how much I love Artful Agenda! I like having a paper planner but having a digital counterpart really makes life easier!
Monday:
Today was pretty uneventful and I can appreciate that. I started getting my weekly chores schedule going today. It felt really good to have things under control again. I read more of Tears of Tess by Pepper Winters today but I didn't want to stay up too late like I did Sunday night. I wanted to finish it today but I'll just have to work on it tomorrow.
Tuesday:
Another pretty boring night. We had to make a run to the grocery store because we didn't have chocolate chips to make chocolate chip cookies with. Jeff decided to try his hand at a burger that we had while on vacation in San Diego a few years ago. It's 50% beef and 50% bacon. He really liked the outcome he got. I'm sure they'll become a semi-regular thing around here, especially when summer hits.
Today I finished Tears of Tess and by BSC read, Claudia and the Perfect Boy. I even went to bed at a decent hour. I am fairly proud of today's reading success.
Wednesday:
Today I baked a batch of chocolate chip cookies and an egg nog pound cake. If you're a fan of egg nog I HIGHLY recommend this cake. I couldn't find my bundt pan which annoys me to no end so I ended up making it in an angel food cake pan. It worked just as well. It was so good.
I listened to some of Throne of Glass on audio today. I didn't get nearly as much read today as I had intended. I'm okay with that though. I'll have a 4 day weekend to get caught up again.
Thursday:
Today I got to spend time with my family. It was a small gathering with just my grandparents, my uncle, mom and her partner, sister and her boys, and I. I got to spend some real quality time with them. They're the first people that I've seen since the first weekend of November. I soaked up every minute of it. I loved talking with my grandparents. As I'm getting older I'm learning it's more about listening than talking.
I listened to quite a good chunk of Throne of Glass today. I forget how much I loved this story!
Friday:
Merry Christmas! My husband and I spent the day together. We made a delicious breakfast of cinnamon rolls and biscuits and gravy. We skipped lunch or just grazed if we needed to and made homemade pizza for dinner. It was delicious!! Typically we don't exchange gifts but this year seemed to call for it. He was surprised with each of his gifts. He did great with mine too! I immediately cracked open the 1000 piece Friends puzzle he bought. He also bought me The Awakening by Nora Roberts.
I only read a little bit of Throne of Glass before sleep.
Saturday:
Tonight we video conferenced in with Jeff's side of the family to watch our nieces and nephews open gifts. It was so much fun to see them open their gifts and be excited for what they received. They're old enough now that their tastes are a bit more discerning but they haven't learned to contort their faces yet. It's always a bit of a mixed bag as to what you'll get. Lol! They're great kids and loved and appreciated them all.
Tonight I worked on my puzzle some more and it's really coming together! I will say that it's easier than I expected as there are SO many points of reference it makes it easy to graph out. I read a few more chapters of Throne of Glass tonight.

Honestly this post is being posted Monday, I'm so far behind. I need to get caught UP!
Sunday:
Tears of Tess by Pepper Winters – 120 pages
Total Pages Read this Week: 120 pages
Monday:
Tears of Tess by Pepper Winters – 94 pages
Total Pages Read this Week: 214 pages
Tuesday:
Claudia and the Perfect Boy by Ann M. Martin – 149 pages
Tears of Tess by Pepper Winters – 61 pages
Total Pages Read this Week: 424 pages
Wednesday:
Throne of Glass by Sarah J. Maas – 43 pages
Total Pages Read this Week: 465 pages
Thursday:
Throne of Glass by Sarah J. Maas – 151 pages
Total Pages Read this Week: 616 pages
Friday:
Throne of Glass by Sarah J. Maas – 35 pages
Total Pages Read this Week: 651 pages
Saturday:
Throne of Glass by Sarah J. Maas – 21 pages
Total Pages Read this Week: 672 pages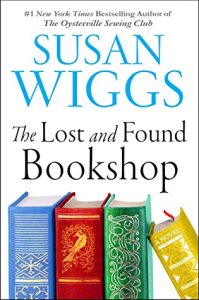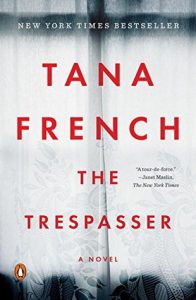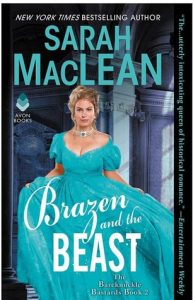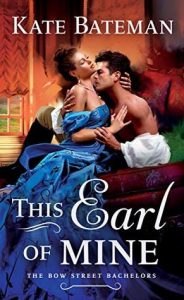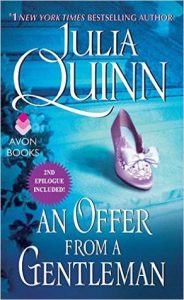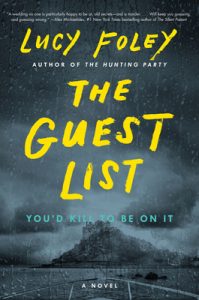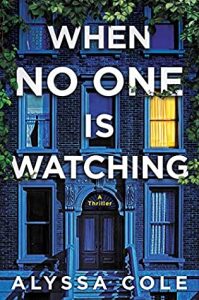 How is your week shaping up? What exciting things are you reading?!