The Sunday Post is a weekly meme hosted by Kimberly at Caffeinated Reviewer. It's a chance to share news; a post to recap the past week on your blog and showcase books and things we have received. Share news about what is coming up on our blog for the week ahead.
Sunday:
Today was such a fun and productive day. The morning started off with helping Jeff separate and repackage for our freezer a lot of the foods we bought yesterday on our mega trip. It took about two and a half hours to figure out how we wanted to do things and then do it. We are stocked and it feels awesome!! Now I need to just meal plan for my week and pick up whatever extras we might need.
After all that freezing I got to join the COYER group and listen to Berls and Michelle give us all the details of 2021 COYER and answer our questions. These two ladies have done such a great job organizing a multi-faceted year long challenge and I am so pumped and ready to actually give this one a shot!!
After watching the live I was ready to blog. I worked on the next few weeks posts for a few hours after that. Then I got down to meal planning and enjoying the rest of my weekend. Our grocery total this week came to a whopping $35 and I had to add chewy tums to my cart just to meet the minimum. Win!!
Monday:
I managed to squeeze in some blogging time this morning and I really feel like blogging each day is really adding to my blogging experience. Instead of feeling like a chore, it's a nice way to reflect. Monday is gonna Monday though. It was just a generally frustrating day. Our SiriusXM subscription is up for renewal and our account is messed up. For whatever reason they can't take any form of electronic payment from us. The error is on their end but they remain baffled. If they can't fix it, we're cancelling. Jeff was on the phone for an hour and a half for a second year in a row. We thought it was resolved after last year's fiasco.
Then we went to go get our groceries which should have been fairly easy. We waited at WalMart for over an hour while attempting to pick up our grocery order. WalMart (corporate) accepted WAY too many orders for the one hour time slot than they could staff for the service. There was one employee there for the 20+ vehicles just in the first 30 minutes. I felt awful for the staff! We ended up leaving and canceling our order and just stopping in at a local grocery store.
Tuesday:
Today will be better! Why? Because I am starting out with a good mindset. I am putting out to the universe that I think it should be a good day so it's going to be a good day. That works right?? And ya know what, it totally did!! Today was blissfully uneventful. I got my kitchen looking much better. I also did my laundry and wrapped a few gifts for Jeff. I also ordered three large food storage containers for the grains that we bought at Sam's and need to store. Those should be here Thursday.
I blogged quite a bit today and I'm now through the third week of December with post drafts and scheduled posts. I also finished Slave to Sensation tonight. It was a 4/5 star read and I'm glad I read it! I'm excited to be reading the series with a community and I'm looking forward to the next one!
Wednesday:
Since it worked so well yesterday, I'm putting out to the universe that it's a good day to have another good day! I realize that this isn't going to work every day but I think it helps. Today was pretty low key. I worked and finally got my emails caught up which felt nice.
I made a lightened up version of "pizza" which includes using a wrap that I crisp in the oven instead of pizza crust. I listened to Walk the Wire for the current COYER readathon and got about 25% through the story. I watched some BookTube in the afternoon. I read half of my current BSC book. I wanted to read the whole book but I was just too tired at bedtime.
Thursday:
Another blessedly uneventful day. I talked with a co-worker today. We both watch Big Sky and This is Us so we like to talk about the shows that week. I also talked to my dad. We had UPS, FedEx, and USPS here today. I have finished up our Christmas shopping online. I had a decision to make about Jeff's last gift. My bestie Lex helped sort me out on it.
I got a new planner for my blogging tasks and scheduling and got it set up. I also updated the weekly posts. Other than that I took the day off blogging. I think those breaks are really important so I don't burn myself out. I spend about 2 hours each weekday (1 hour before work; 1 hour after work) blogging now. On the weekends I squeeze in whatever feels right. It is so nice to have a rhythm set up again.
Friday:
Today I got all of my past reviews scheduled and my review notes caught up. It feels SO good. I also had a pretty good reading day. I ordered a 25 lb bag of grits from Sam's Club online and they came today! FedEx was awesome and put a clear bag over the box as it was really rainy out today.
I watched some BookTube, finished Good Morning Miss Bliss, and watched the Garfield Christmas special. It made me really nostalgic for my childhood. Looking at it now with it's almost crayon like backgrounds makes me super sappy! I also listened to a few hours of Walk the Wire.
Saturday:
We woke up to a small, very small, dusting of snow. Jeff was distressed but I was happy it finally came. It just doesn't feel like the holiday season if it's gray and drizzly out. Plus there's the whole reading with a blanket and a hot drink while snow lazily drifts to the ground outside thing. There's a reason that aesthetic is a whole thing! I got my COYER 2021 participation post scheduled for next week and now I'm thinking I need to have a challenge notebook going just to keep myself straight. I plan on actually utilizing the rafflecopter next year!
Today was a very successful blogging day! I completed most of my list for this week and made some serious stretch goals. I now have drafts for every weekly post for all of 2021. That was about 208 posts. The majority of it was copy and paste but if I've learned anything from gaining back my blogging grove it's that every little bit you can do in advance helps!
Tomorrow I plan on making draft posts with UBB info for all of the books listed in my December 2020 TBR post. I may not read them all in December but I'll definitely be carrying them over to January if I don't get to them this month. I am so pleased with this week's blog work! To reward myself I'm going to finish Walk the Wire in bed!

Honestly I was so self-involved this week trying to reach those blogging goals that I didn't get around the book blog world like at all. Now that I've met those goals though, I'm going to have a lot more free time in the coming week! To make up for it, here is another amazing image from A Hygge-ish Life Facebook page.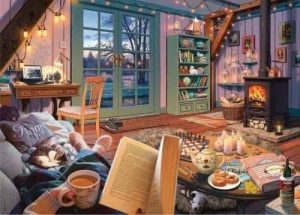 Sunday:
No reading today. I was too busy working on the house and socializing online. It was a good trade off!
Monday:
Slave to Sensation by Nalini Singh – 6 pages
Total Pages Read this Week: 6
Tuesday:
Slave to Sensation by Nalini Singh – 198 pages
Total Pages Read this Week: 204 pages
Wednesday:
Get Well Soon, Mallory! by Ann M. Martin – 72 pages
Walk the Wire by David Baldacci – 91 pages
Total Pages Read this Week: 163
Thursday:
Get Well Soon, Mallory! by Ann M. Martin – 65 pages
Walk the Wire by David Baldacci – 5 pages
Total Pages Read this Week: 233
Friday:
Walk the Wire by David Baldacci – 135 pages
Total Pages Read this Week: 368
Saturday:
Walk the Wire by David Baldacci – 193 pages
Total Pages Read this Week: 561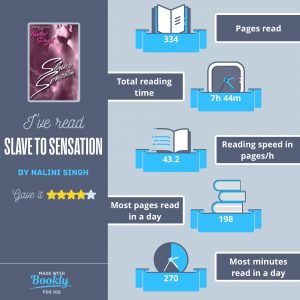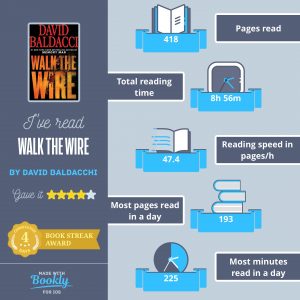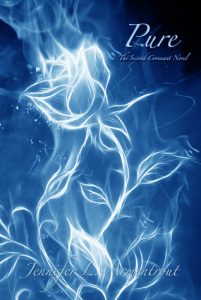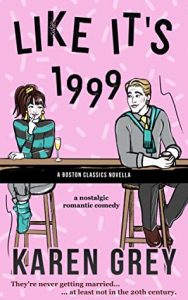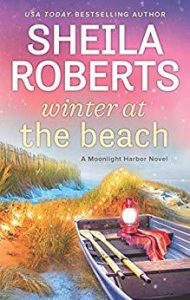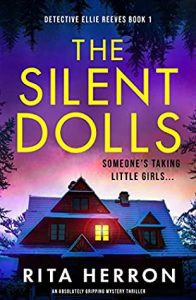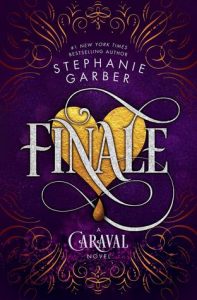 How is your week shaping up? What exciting things are you reading?!