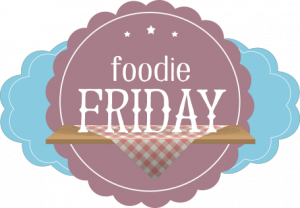 I'm bringing back Foodie Friday but I'm adding a different dimension to it. I'm sure I'm not alone when I say that the COVID pandemic has brought a lot of issues to all of us. One of them for me is finding comfort in food. This isn't a bad thing on its own. Food should be comforting but it shouldn't be the main source of comfort and it shouldn't be an excuse or a crutch. This is what I use it for.
I'm now at a weight that I thought I wouldn't see (and this isn't the first time I've said that either). I told myself that it was fine. After all we are living in times that are unprecedented. If I keep going with that line of reasoning it's not going to stop. I'm already limited in the things I can do because my body isn't capable of doing them. I can lie to myself and say that it doesn't matter. But it does.
I want to be clear that I am not saying this as a blanket statement for all overweight people. I'm saying these things based on my thoughts and feelings about myself. If you are overweight and comfortable in your own skin: I am so happy for and proud of you!! I'm not happy though and I need to change some things in order to be happy.
My biggest goal is to be healthy. Weight is just a number on a scale and doesn't define me as a person but I do want my body to be smaller so that I can do the things that I can't currently do right now. In order to accomplish these goals I have some plans. I'm hoping that by sharing this information with you, it'll help to keep me on track.
First: I'll be using this wonderful app, iTrackBites, to track my food intake. It's an awesome app that has a lot of free programs available. If you want to upgrade and unlock more features to use the "pro" version of the app is only $35.00 a year. I actually just cancelled my WeightWatchers subscription because I need in person meetings and WW is only opening "select" (read: big cities) studios. They don't even have mine listed anymore and that's concerning. Anyway the monthly fee for WW was $45 a month. iTrackBites is $35 a year and really a better app.
There are several programs in the app. There are versions that are similar to a lot of WW programs, including the programs WW no longer supports. You can find all the different plans and their explanations here. I'm starting out with the Carb Conscious plan which was pretty similar to the old points plus plan WW had a few years back.
Second: I'm going to be doing some meal planning/prepping and going back to some old favorites. This week started off with a Creamy Chicken Gnocchi soup that I'll be featuring later this month. A problem I've had in the past few years is trying all new recipes all the time and that just doesn't work out well. I have a few recipes for this week. I don't need a ton of variety so as long as I have a few recipes to look forward to I'm good.
Third: I plan on getting started on some activity. Right now it takes a lot of energy to move my body so I'll be starting out slow. I'll be doing a lot of treadmill work for the first few weeks or a month. Then I'll start swapping treadmill work with BeachBody work outs.
Last but not least, I'm going to be sharing my progress here as well. I probably won't get into the nitty gritty just because that'll discourage me in the long run. But we'll see. This is going to be a pretty fluid weekly feature. My main goal is to share how my week went. Each Friday I'll recap the last week and my weekly progress. I'll also feature a recipe that I have actually made and let you know what I thought about it.
Weekly stats:
Monday:
48/49 daily points 0 weekly points remaining
Tuesday:
47/49 daily points 0 weekly points remaining
Activity: 30 minutes on the treadmill; +1 point
Wednesday:
49/48 daily points 48 weekly points remaining
Weigh Day: -2.5 lbs; Total: -2.5 lbs
Activity: 30 minutes on the treadmill; +4 points
Thursday:
48/48 daily points 48 weekly points remaining
Activity: 30 minutes on the treadmill; +2 points
(The variance in activity points is due to the number of steps I take each day. iTrackBites takes the info from my Apple Watch and figures my activity points.)