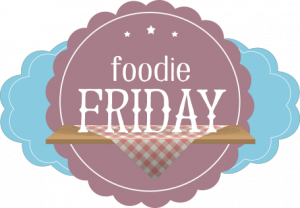 This week I just decided I wasn't going to track. I know that isn't good but I plan on eating the same types of meals I would have eaten if I was tracking. I just can't do it right now. I know myself. I am very much an all or nothing personality. I'm not a fan of this facet of me.
Jeff and I are going to have a nice breakfast and dinner today for Christmas and the last thing that I want to be worrying about is point counting. I know that if I've counted all week but I don't count today it's going to ruin my enjoyment of it. I'm not going to go overboard or stuff myself until I'm sick. So I'm not tracking.
With that being said, tomorrow? Tomorrow starts tracking again. Tomorrow starts the exercise routines. Tomorrow starts (heavy sigh) getting more wanter into my body. Much as I wouldn't let one meal ruin my week, I'm not going to let one week ruin my journey.
Recipe of the Week:
This recipe was from the February 2012 Portion Control menu from eMeals and I can't find the recipe to link to for you so I'll share it here. (The recipe is not proprietary but the meal planning service is.)
Servings: 3
Points Plus: 10 per serving (with my ingredients)
Ingredients:
7 oz smoked turkey sausage, sliced
14 oz can red kidney beans
1 c chicken broth
3/4 c seasoning blend of onions, peppers, and celery (found in the frozen section)
1/2 c water
1 t cayenne
1/2 t hot sauce
1/2 c uncooked white rice
Directions:
1. Brown sausage in a sprayed stock pot.
2. Add un-drained beans & seasoning blend; simmer 5 to 7 minutes.
3. Add remaining ingredients and bring to a boil.
4. Reduce to simmer; cover and cook until rice is done, about 20 minutes.
Notes: Adjust cayenne and hot sauce to taste.