The Wednesday Weekly Wrap Up is a way for me to share what's been happening in my life through the week. It will be mostly book related but may include some stuff going on in my real life. It was inspired by Caffeinated Reviewer's The Sunday Post.
This week was a little bit more laid back. We picked up lunch on the weekend to take home and I had frozen custard for the first time this year. It was awesome. Right now I'm trying to take joy in the small things. It's not easy especially on the bad days but I think it helps me to remember them so I don't go under.
We really didn't do anything this weekend. We're finally getting the dregs of the boxes unpacked and everything in our home is finding its place. It's another thing that makes me feel so much better. I love looking in our dining room and not seeing a bunch of boxes filled with millions of tiny office pieces that need to be put away. I do (and I cannot stress this enough!) NOT need another pen, pencil, or notebook probably for the rest of our lives. I have to stay strong in the office/stationary aisles for the foreseeable future.
Dewey's is coming up this weekend and I am so very excited to participate. I love a good read-a-thon! I have my snacks and books ready to go. I am taking a half day on Friday so that I can clean the house before Dewey's because I do not want to be distracted by house chores come Saturday. This is something I've done for Dewey's for the past few years. It always pays off. I'll probably change up my Scentsy pots on Friday too!
Previously on Once Upon a Chapter: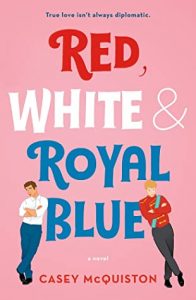 I missed this one the last time it was on sale and vowed to not let that happen again! Got it this time!
Since this is a Dewey's Read-a-thon weekend I'm putting WAY more books down here than I normally would for a week. I plan to spend a good chunk of this weekend blissfully unaware of the world around me. Who's with me??

COYER is now doing a monthly book club and this was this pick for April. The group chat is Sunday so I'm going to try and get this read prior to Dewey's so I can talk about it with the group!



Getting further into the BSC line. I think this will probably be the first book I read for Dewey's. I imagine that's about where I'll be based on a loose reading schedule. I think it's a great book to start with!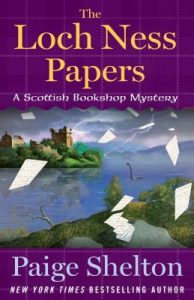 This series took a little bit to grow on me but I adore it now. For whatever reason I haven't picked up this one and I've had it for awhile. The next book in the series either released recently or is going to release soon. It's time to get this one read!



I really do love reading Claudia's books. I think she's my favorite because she is the least like me. I love her for her differences.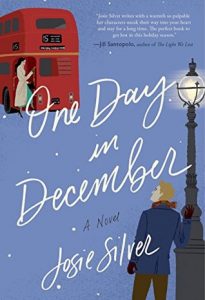 This one will probably *just* be getting cracked open come Monday/Tuesday next week. I'm really hoping that I get through all the above books but I think we can all agree for one normal week it's a lot but for a Dewey's weekend I'm thinking it may be just right! Any way this was gifted to me by my sweet OTSP Secret Sister last round. For my TBR this month I needed to read a book that had been gifted. This one just sounds like it will hit the right spot now. I'm very excited to crack it open.


How is your week shaping up? What exciting things are you reading?!