The Wednesday Weekly Wrap Up is a way for me to share what's been happening in my life through the week. It will be mostly book related but may include some stuff going on in my real life. It was inspired by Caffeinated Reviewer's The Sunday Post.
It's been a weird week. I got obsessed with getting all of my books unpacked on Saturday and spent 8 hours working on that. It's a bit of a job because I want to have them all cataloged somewhere so I know what I have. That has never happened so as I unpack them I have this whole little process. And of course I burnt myself out and spent the last four days burying myself in reading books instead of playing with books.
We booked a cruise that we'll be hopping on in a few months on Saturday. We've been tossing the idea around for awhile now but we just weren't sure if we wanted to go and if we did go, where we would want to go, how long we'd want to be gone, and where we'd want to cruise to. I love cruising and I'm very excited to go on another one. There's something freeing about leaving your phone in your cabin and just enjoying your day!
Bout of Books is currently running and I've already finished an entire book for it. That is quite a big deal for a girl who could only read one full-sized book in a week. 2020 is already starting to shape up as a pretty good reading year even if it is a dumpster fire in other aspects. This week will be mostly dedicated to spending time reading for Bout of Books! We're supposed to have a bit of a winter storm over the weekend so I doubt anything other than grocery shopping is going to be accomplished.
Previously on Once Upon a Chapter:
Nothing here for this week. I had a few BSC reads that I picked up and some books that were cheap on Kindle this week but I already had physical copies of. I'm trying to stop buying so many books but I think I say that every January.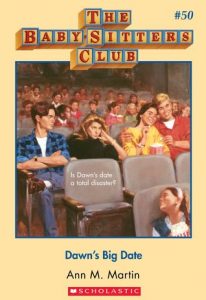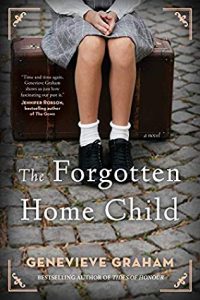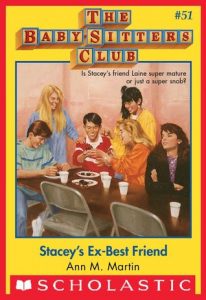 I'm getting ready to pick up Dawn's Big Date. Then I plan on getting ahead of my 2020 ARCs by reading The Forgotten Home Child. I'm expecting this may take me a little bit so I only expect to read it and two BSC books this week. Next up in my Nostalgia Reads project catch up is Stacey's Ex-Best Friend. I'm really looking forward to my reading week this week. I'm also kind of hoping I get more than this read since it *is* Bout of Books. I'm not going to pressure myself to read just to be reading something though.
How is your week shaping up? What exciting things are you reading?!