In November I had a BIG reading slump. I filled a lot of my time with TV shows, movies, and mobile games. I picked up a few new shows once I was caught up with my regular TV shows.
I honestly think that this was a series that I started watching when I had nothing else to watch. Surprisingly it was in the TV Shows that Amazon recommended for me. Unforgotten is about cold cases. It is set in England and each season is a case.
I am not exaggerating when I say that I binged this series without apology. I think I watched all three seasons in 4 days. I immediately started stalking Google to see if there would be a fourth season. I'm really hoping that there will be one!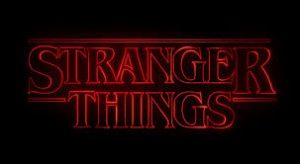 FINALLY! My husband and I wanted to watch this show together. We watched season one episode one and then my husband wanted to wait to watch the second episode. To be fair there wasn't a lot that begged for the second episode to be watched immediately.
We finished the first season in a week. Then we watched season two over the course of five business days. Then we watched season three in a single day. I'm super stoked that there will be a season four!



After catching up on a few TV shows and not knowing what else to do with myself I decided to give Criminal Minds a try. I'm in season 7 now and this show is the one that has given me a reason to start staggering my hobbies so that I don't get overwhelmed. It is VERY easy to let Netflix just start rolling each new episode.
I really enjoy this show and it has made me sad on more than one occasion. I adore Penelope and Derrick's relationship. It reminds me a lot of my relationship with my brother-in-law. We're weirdly inappropriate with each other BUT (and I cannot stress this enough!) NOTHING WILL EVER HAPPEN BETWEEN US!! I love him so much but not even remotely romantically. It would never work. I see that same relationship between Penelope and Derrick. As much as I want Derrick and Penelope to be together the relationship wouldn't fit.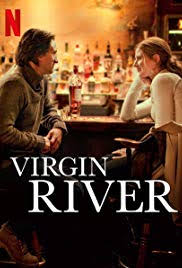 I had to pop back in because I somehow completely forgot that I binge watched Virgin River. All 10 episodes in a day. It was a lot but it was so SO good! There were a few major changes from the book and I didn't love them but I also understood completely why those choices were made. I honestly can't wait until they release the second season.