Read 125 books (including BSC books) – This number may end up being higher. I made 100 this year with BSC reads and a few months of reading slumps. I'm hoping that planning out my reading by day into smaller goals will really help me stick to it!
Stick to no more than TWO review copies per month – One thing that burns me out pretty quickly is taking on too many review copies. I'm always excited for the books when I request/accept them but I have a hard time getting it read by the release date. My mood reading really puts a snarl on things here. I want to leave a lot of room in my TBRs for back list books from my shelves or just to read whatever I'm in the mood for.
Blog in a way that works for me. – I'm finding a small groove with blogging in the past month and I'm really hoping that I'll be able to maintain that. I've found ways to break goals down and really have taken more care to plan out my days. This way I can keep all aspects of my life more manageable on a day to day basis.
Try harder at being consistent. – See above. Instead of blogging in fits and starts I want to be able to keep my blog up to date. I've decided that I don't need to have a post every single day and I also don't need to churn out content that I don't love in order to have a post that day. So far it seems to be working out for me!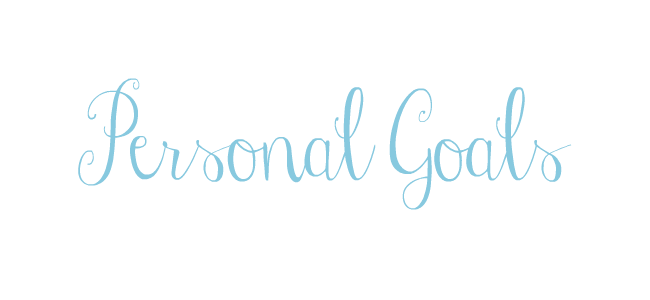 Set goals for each day. – This is really helping me maintain reading, blogging, life, and work. Artful Agenda is also really keeping me on the ball. I find it easier to sort out what I want to accomplish in a day.
Pay off two credit cards. – One of my goals each year seems to be to "do better with my finances". One of the best things that I have found with goal setting above is to be incredibly specific about what I want to accomplish in a day. I'm going to apply that same logic here. Instead of just "doing better", I want to see change. I'm using the Dave Ramsey method here. We already have the first baby step accomplished so I'm going to tackle our two smallest credit cards this year. (Of course, I'd love to get farther than that but set attainable goals instead of big goals.)
Set and stick to a budget. – This is super important for me. I have a "budget" where I know how much I have allotted but I don't track to see if we stay in the budget. I'm looking into a few apps to help with that. I'll update later in the year if I find one that works for me!
Set smaller/attainable weight loss goals. Crush them. – I re-joined WW back in November when they rolled out the new programs and allowed their members to chose the plan that would work best for them. I am on the Green plan right now. I also decided to start attending meetings so that I could start to meet new people in our new town. So far it's going great! I'm meeting new people. I'm in a Facebook group with local people. With the holidays I haven't seen a ton of weight loss but I started tracking again on the 29th. I'm excited to see progress.
Stop being obsessive and balance life out more. – This happens a lot and I'm sure I'm not the only person it happens to. I'm tired of myself when I spend too much time binging a TV series, or stitching too much, or just playing a ton of games on my phone. I've also recently been obsessive over meal planning. I'm trying to be better about planning and executing my plans. This way I can accomplish more and attain consistency.