The Wednesday Weekly Wrap Up is a way for me to share what's been happening in my life through the week. It will be mostly book related but may include some stuff going on in my real life. It was inspired by Caffeinated Reviewer's The Sunday Post.
What a week it has been! I've bounced a little all over the place this week. I was back in IL last week and my dad took me out to dinner with his girlfriend to a small town restaurant that I had never been to but is legendary locally for its onion rings. (I'm not a fan of haystack onion rings so this wasn't a draw for me!) It was fantastic! Dad had lobster mac and cheese and his girlfriend and I both had filet mignon. They had ordered fried mushrooms which I expected to be button mushrooms and turned out to be portobellos! They were yummy!! I then stayed up visiting with my in laws until midnight. This happens some times especially if something is weighing on me.
We went to Des Moines this weekend to get some information on the end of our lease for my car. We've never done a lease before. It's not been a bad experience truthfully. I think we've come to the conclusion that we're going to keep it. It still has really low miles and most of them have been highway miles since we moved and I now work remotely.
I have to say reading-wise it wasn't exactly a stand out week. I finished a re-read of Harry Potter and the Order of the Phoenix and read one BSC book and probably half of another. I'm hoping to finish up the ARC that I picked up last night this week!
Previously on Once Upon a Chapter:

One of my few auto-buy authors had a release yesterday! Happy book release day for Life and Other Inconveniences by Kristan Higgins!!




Monday morning UPS stopped by the house and I couldn't figure out why! Surprise book mail! I received these two from Hachette. I think they'll give me just the right amount of summery feels at the end of the season!



The first goal is to finish this book! My goal is to have a review up for it on Saturday so this book just moved to my priority read. Once I finish it I can move on to other reads.



I'm currently listening to this one on audio while I work. The first one was light enough that I felt like I was able to keep up with it fairly well. I do stop it if I find that I can't focus on both work and the audio at the same time. Work first! 🙂



I'm still working on some lingering July reads. I'm over halfway through this one so it should be wrapped up within the next day or two.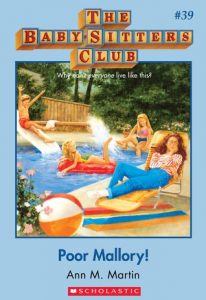 I'm hoping to get this one in over the weekend. I've seen some snark about this book and I'm not signing up for it. People were rather cruel about the fact that Mr. Pike loses his job and Mallory might not be middle class anymore. I haven't read the book yet to know how melodramatic it gets but tell me this: who in their right mind wouldn't be terrified of losing a bread winner with 8 (EIGHT!) children under the age of 13 to raise! I'd be a puddle of anxiety if my husband lost his job and we got no kids!


How is your week shaping up? What exciting things are you reading?!