Today I thought I'd highlight some of my favorite Etsy shops! The bookish community is a rather passionate one and I really love being able to support the passionate ones who make crafty things to buy!
Paperly and Co. is one of my favorite places to buy magnetic bookmarks! Jess's stuff is always great quality and I really enjoyed the bookmarks that I have purchased from her. I can't remember now (I shop on Etsy more than I should!) but I think I've also gifted bookmarks from her shop before too. Or maybe a secret sis gifted me bookmarks? Either way they've been great!
Paperly and Co also has bookmarks that I don't see in a lot of other places. They are unique. I love this set of magical publications and while I wouldn't purchase it for my collection I'm sure there are others out there who would find this evil clown bookmark adorable.



A new to me shop is Novel Nuzzler. Suzanne makes gorgeous book sleeves. Some people aren't sure what purpose a book sleeve fills so just in case you don't know: book sleeves protect your book from harm. For me, when I travel I use a backpack. I put my current book and sometimes another book in my backpack. I use book sleeves to keep the covers from bending or from something else in the pack from gouging them.
Right now I'm really loving this beach ready sleeve and this Game of Thrones map sleeve. Suzanne always has a lot of fabric options and sizes and currently even takes custom orders.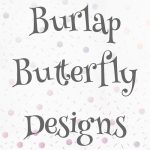 The Burlap Butterly is also a new to me shop. I found it while looking for gift options for this round of On the Same Page's Secret Sister. Tekisha has SO many fandoms in her bookmark choices. I didn't get the laminate upgrade with my first order and sort of regretted it. I found some amazing Labyrinth bookmarks and that's not something you see a lot of anymore. In all fairness, the movie came out a few decades ago. But still she gets extra points just for that!
The Burlap Butterfly has a lot of bookmarks to choose from. There are both magnetic and regular but the regular are my favorite! I've been eyeballing these Game of Thrones bookmarks. Are you seeing a theme here? These Nightmare Before Christmas bookmarks are also really tempting.



It's been awhile since I've used a planner or even had the time to decorate a weekly layout spread. I really want to get back to that. When I did have the time Planner Frenzy always had great stickers to stock up on! I really love Jen's color choices and the options that she has available. My planner has changed a bit from the Erin Condron or Happy Planners but I'm sure I could still make quite a few of these work.
These Summer ready stickers are too adorable!! I also really, really like the collections that she has ready to go. I LOVE the color palette for the Wanderlust collection she has up right now.


I'd love to know: What are some of your favorite Etsy shops?