The Wednesday Weekly Wrap Up is a way for me to share what's been happening in my life through the week. It will be mostly book related but may include some stuff going on in my real life. It was inspired by Caffeinated Reviewer's The Sunday Post.
This week was a little all over the place! We went to Des Moines on Sunday to celebrate our 12th wedding anniversary! We signed up for Costco (mainly I wanted to access those sweet deals on the Nutrisystem gift cards!), had hibachi for lunch, and probably the most exciting thing for me was that I picked up a MacBook Pro while we were in the city!!
I've had my current laptop for almost seven years. I've purchased a new battery for it once but it just couldn't keep up anymore. We decided it was finally time to fully dive into the Apple world. We both have iPhones and iPads and love them. It was time. I'm not going to lie I kept trying to find any way to make a $300 laptop work but my husband wouldn't hear of it. The next option was an HP and it was only $150 cheaper than the MacBook I was looking at. The amount of money makes me dizzy but I know it will be a good investment in the long run! Plus I caught it $300 off so that eased the blow a teensy bit.
Previously on Once Upon a Chapter:
Library Haul:
I'm pretty sure I picked this up after watching one of Trina of Between Chapters's YouTube videos but I don't actually remember who I saw talking about this. Either way one of the libraries I belong to had this one available so I borrowed the ebook version of it!
I didn't purchase anything this week. Now that I've bought plane tickets for ALA and a new MacBook, its time to tighten the financial belt. Most of my book hauls will be library found for quite some time!
I need to finish up Everything Leads to You by Nina LaCour. I knocked a large chunk out of the way yesterday so this should be done either today or tomorrow.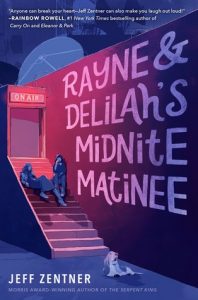 I actually pre-orderd this book and just haven't had a chance to get around to it yet. I decided May would be the month that I dedicated to reading some of those pre-orders I had that I haven't had time to read yet. It's a Zentner novel so I'm mentally preparing myself to be destroyed by it.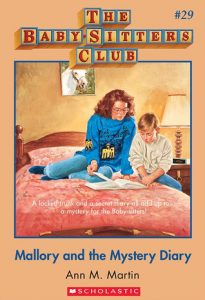 Mallory and the Mystery Diary is this week's BSC read and I'm so thrilled to finally be in the books I never had a chance to read as a child. They are now mostly going to be new to me. I also really like that I'll get another of Mal's books this week!



I agreed to review this one because the plot sounds like it'll be right up my alley. I may not get to this one this week but I'd love to get a start on it, even if I am picking it up Tuesday night!


How is your week shaping up? What exciting things are you reading?!