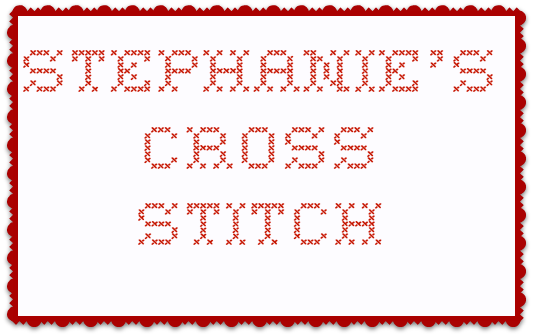 I have distinct memories of cross stitching with little kits that contained the tiniest scraps of Aida cloth and color floss and watching the Price is Right as a child. My mom cross stitched and made beautiful things and I wanted to make beautiful things too. As an adult I now have the joy of picking out my own projects!
Over the years I've posted a few times about cross stitching. I really do love the hobby. It smooths the edges of my anxiety. I have always found peace in doing things that have a rhythm. Cross stitching is no different.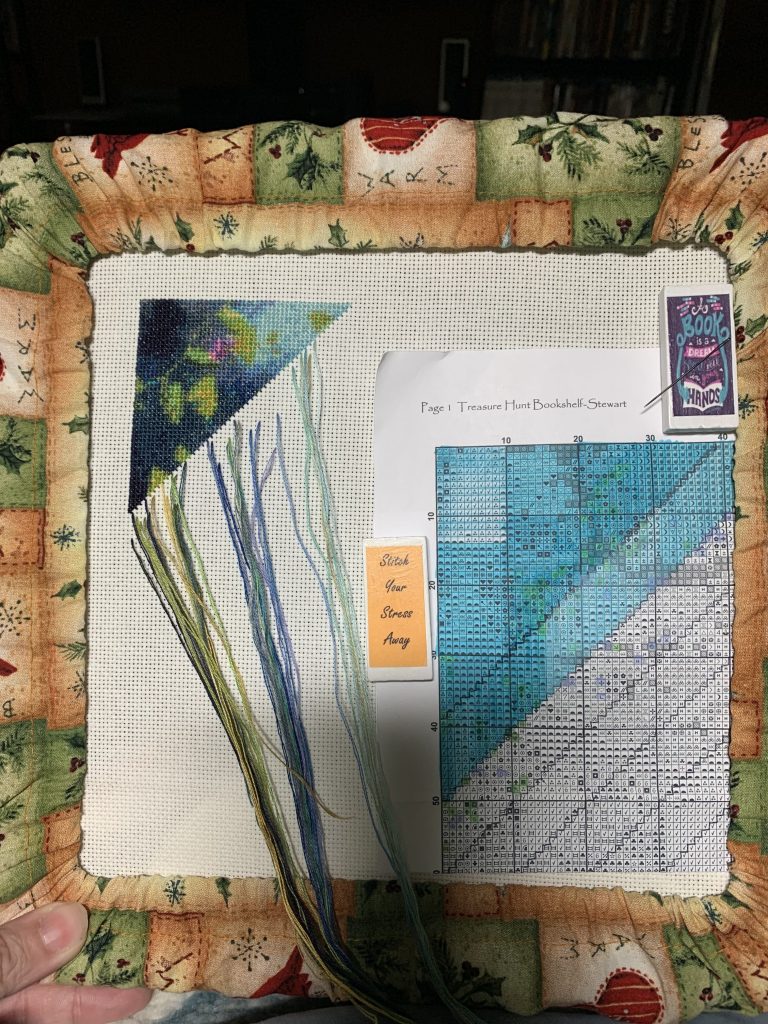 This is a photo of the project that I'm currently obsessing over. It's called Treasure Hunt Bookshelf. It was created by Aimee Stewart and charted by Heaven and Earth Designs. Once it is finished (which is years down the road!) it will look something like this: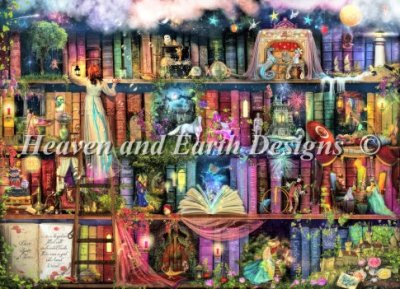 Yeah. I'm up in that very tippy top left hand corner! I have plans to hang it in my library….or my nursing home room. Wherever I am once it's finished. 😉
I love to cross stitch because it really does keep the anxiety at bay. It's easy to be distracted by watching which color comes next and then when the stitching session is over to take a step back and view the overall picture. Pretty metaphoric too. I spend the whole time looking at each tiny X that I miss the big picture until I'm done working on the details and take the time to look back and appreciate what those small details led up to.
I won't go into tutorial mode in this post (let me know if you're interested!) but I do like to bring this side hobby of mine back into the bookish light at times because a lot of the cross stitchers I know are big readers. I'd love to introduce more readers to this craft. I think the thing I love about it the most is that I don't have to have a crafty bone in my body. I just keep making Xs the way the pattern tells me too!
Do you have a crafting hobby that you love?