While I have read a total of 86 books this year not all of them can make it to my favorites of the year. I have a list of 15 books here that I really liked/loved for one reason or another. Not many of the books on this list even achieved a 5 star from me this year but many got really close.
I am going to start off with 5 honorable mentions. These are the books that were special in some way or another but didn't quite have that extra magic to get them into the top ten.
#15
This book provided something different from traditional YA vampire stories. I really liked the dark setting and how the book was more to the side of dystopian than paranormal.
#14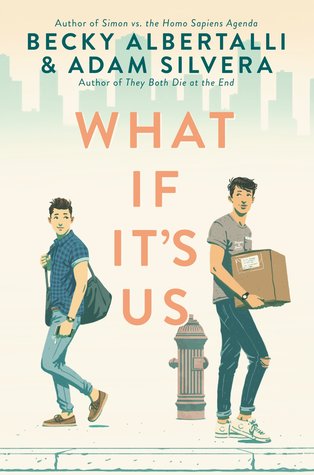 I was really underwhelmed with the Silvera books that I read in the past. I think sometimes he just makes it too hard for his characters to be together or share a story. However, this book really impressed me and I think that was because Becky Albertalli's writing just really smooths out the issues I have with Silvera. I loved the journey of this book. I loved seeing how relationships start and the struggles along the way. Love is messy and doesn't go according to plan. I liked that this love story felt real.
#13
I had this book recommended to me as a M/M paranormal romance. I was all set to dive into this one and I really ended up falling in love with the characters. I loved how the romance was slowly built, how the men struggled to accept their hearts and all of the paranormal aspects were spot on. The one small complaint I had were the two main characters were apart for a bit too long and I felt the sex scenes could have been just a tad bit longer if I have to wait that long to get to it. However, I already devoured book two and wait impatiently for book three.
#12
I included this series on my list because I was swept away by caraval both times. I just love the magical atmosphere in these books. There is intrigue, mystery, love and death. You never really know who is who and what the motives of the players and actors really are. I will say that I did have issues with the endings of both of these books but I feel that the author does the ending the way she does in order to break the spell she put on you, to make you want more, like a drug.
#11
I just recently read this book and haven't even had time to collect my thoughts into a review yet but I will say that I really liked the message in this story. We are not all the heroes of our story and what makes a hero anyway. How do we decide that someone in a story is the villain? I liked the way this boo made me thing, I liked the contrast in the characters and the motives they had for doing things made you question them and yourself.
Now on to the top 10!
#10
This story really blew me away. I have never read anything quite like it and I really loved the gaming aspects, futuristic feel, and characters. I was absorbed from the first page and as soon as I was done reading it I needed to know what on earth happened next.
#9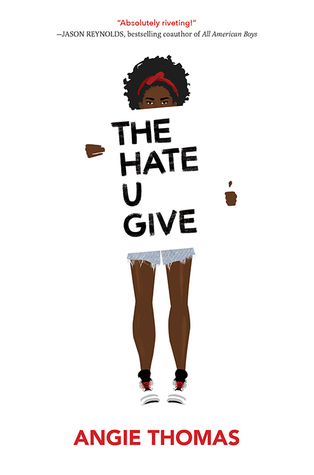 This is the type of book you just have to read. It reflects the type of issues going on in the world today. It is real, heartbreaking and honest. I will also add that the movie was just as good as the book and really brought the story to life in front of your eyes.
#8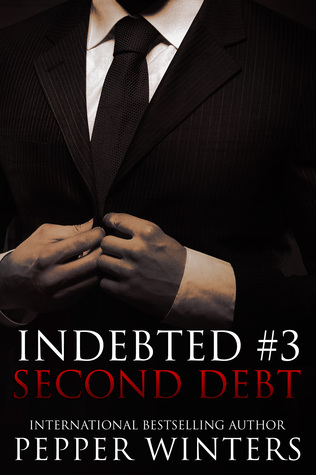 Pepper Winters just does it for me. I fall in love with her characters and where they are going in the story. I love the dark romance, the passion that should not be there, the darkness and secrets. This stands out to me in the romance world because I love the way she writes forbidden romance, the drive of the female characters is also something I really love. I do not love this series as much as I do her Dollar series that I read last year but this one is still going strong and I can't wait to finish it in the new year.
#7
This book! I do not think I have loved a New Adult book this much in a long time. I really loved the setting of this one. The beginning draws you in with a female characters who is going after her dreams and the "God" of Russia Nik who is swoon worthy right from the begining. I really loved the entire cast of characters, the family drama and the circus setting. I loved the romance and how the characters slowly worked into that attraction.
#6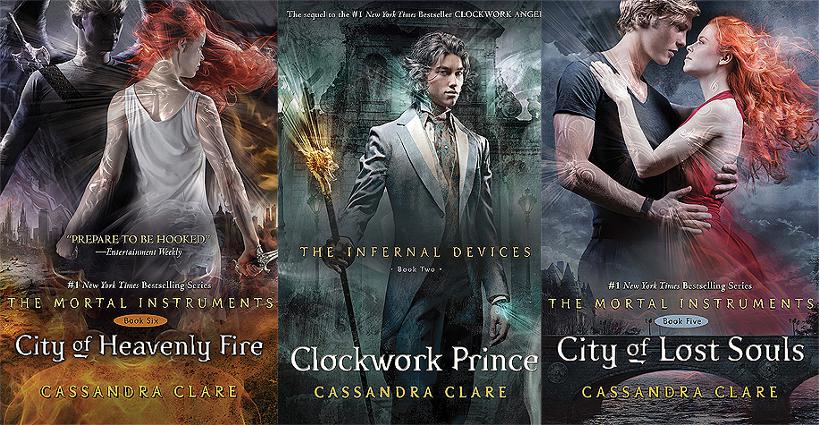 I have been putting off Clare's books for a long time because I really didn't like TMI #4 and I felt that she was just writing more and more in the same world without giving us anything new. Well I decided that I was going to finally finish off the books of hers that I already owned to see if she was worth keeping around. I am happy to say that I read the entire Infernal Devices series and I really fell in love with Will, Jem and Tessa. My favorite of that series would have to be Clockwok Prince because it just brought about the most drama and love. I also decided to finally finish The Mortal Instruments and Ihave to say that while there were still a few moments where I just had to roll my eyes, I really loved how she brought everything around. The characters finally felt like they were growing up and changing for the better. Overall, Clare still makes me roll my eyes sometimes but I do feel she is getting better as a writer and since she got me to sit down and read 5 books almost all over 500+ pages she gets a spot this year.
#5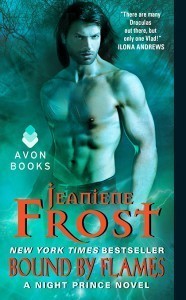 I read the entire Night Prince series this year and I really loved it as a whole but my favorite book in the series was Bound by Flames. I do not want to say a lot about this series because it is about a character that you meet in The Night Huntress series. Just know that I really love Frost's writing and characters. I thought this was really great and I can't wait to dive into Ian's story in 2019.
#4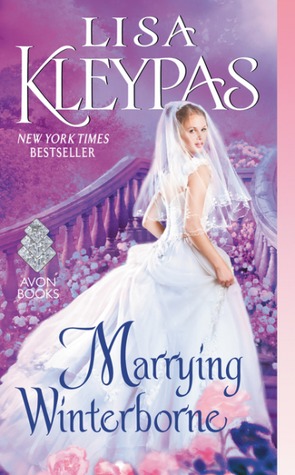 After not liking the first book in this series by a favorite author I was really worried but I eneded up really loving this one. I thought the male lead was very attentive to the female lead and I loved how both of the characters made each other better in their relationship. Two strong leads really made this one shine.
#3
I read this entire series this year and I really loved this book. I love the Darkling so I enjoyed all of his interactions with Alina. Their dynamic on the page is really what makes this series so special. I also loved that Alina really grew as a character in this book, she formed her own path and morals instead of just blindly following others. 
#2
While I have read some of Banks books before they were always contemporary ones. I was really interested to dive into her historical ones this year and so I read her entire trilogy set in the same world. I have to say that I have never realized how much I love highlanders. I found the second book in the series to be the best and I feel everyone should read this book if you love historical romance. The men will make your swoon and the female leads are really something special. 
#1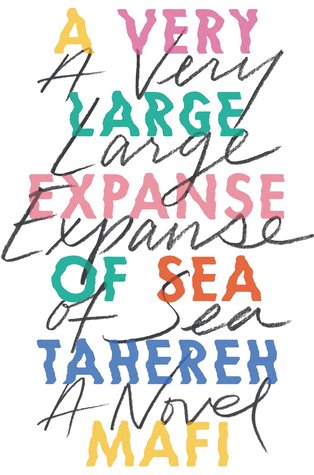 I loved this book. The instant I read this book I knew it would be my favorite of the entire year. I connected so much with the main character because the thoughts she has in high school are so similar to the way I felt in high school that I was crying from her emotional struggle at times.