Alexa asked me if I was going to be participating in the 24in48 read-a-thon. I had never even heard of it. When I checked it out I was really very excited! I always have a hard time with Dewey's and staying dedicated to reading for a straight 24 hours (mostly because BOTH are always around an anniversary/birthday celebration). I never stay up the whole time. Sleep time is too precious for me. The idea that I have 2 days to spread out that 24 hours is amazing! Today I'll be busier getting my kitchen in order, meal prepping two recipes, and having a family event but knowing I'll have a good chunk in the afternoon (and probably a few more hours tonight) and all day tomorrow gave me some hope.
I love the idea of 24 in 48. I still may not get to that mythical 24 hours but I stand a much better chance than I ever did with Dewey's!
The Books!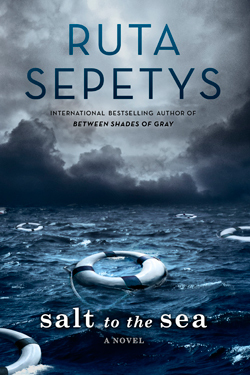 Finish Now That You Mention It by Kristan Higgins
Harry Potter and the Sorcerer's Stone by J.K. Rowling
Orange The Complete Collection 2 by Ichigo Takano
Salt to the Sea by Ruta Sepetys

The Updates!


I'm going to structure these similarly to my Dewey's updates to try and keep the post from being forever long. I may include screen shots from BookOut reading sessions which I will definitely be using today to track everything. I know today my reading time is going to be all over the place! I'll probably listen to audiobooks while I clean the kitchen and cook this morning.
Hour 1 through Hour 5.75:
Currently Reading: Now That You Mention It by Kristan Higgins 113 – 406
# of Books Read: 1 Now That You Mention It by Kristan Higgins
# of Pages Read: 293
Hour 5.75 through Hour 8:
Currently Reading: Harry Potter and the Sorcerer's Stone by J.K. Rowling
# of Books Read: 1 Now That You Mention It by Kristan Higgins
# of Pages Read:
Hour 9 through Hour 12:
Currently Reading:
# of Books Read:
# of Pages Read:
Hour 13 through Hour 16:
Currently Reading:
# of Books Read:
# of Pages Read:
Hour 17 through Hour 20:
Currently Reading:
# of Books Read:
# of Pages Read:
Hour 21 through Hour 24:
Currently Reading:
# of Books Read:
# of Pages Read: