The Sunday Post is a weekly meme hosted by Caffeinated Book Reviewer. It's a chance to share news: a post to recap the past week on your blog, showcase books and things we have received. Share news about what is coming up on our blog for the week ahead. Borrowed from Kimba @ Caffeinated Book Reviewer.
It was the longest short week that existed I promise you. On Thursday I developed a bit of a summer cold. Thursday, Friday, and Saturday I fought a runny nose, sore throat, headache, and fatigue. It's been fun. I haven't read much in those three days. Maybe 40 pages? I'm hoping this week to get caught back up. I've been sleeping a lot though so we'll see.
I finished The Black Book by David Ellis & James Patterson and I can't tell you how good it was! Well yes I can but it probably won't be up for review for another month. I haven't been this excited about a book with James Patterson's name on the cover in a long time! I'll be reading more from the duo of David Ellis and James Patterson!
At work this week we had a woman be a completely nasty person. She willfully tried to wreck a monthly work tradition. She's in her 60s and seriously militant. She's also miserable with her job (she doesn't want to be there) and is taking it out on those around her. Unfortunately I see a bit of my own attitude in her's and that scared the crap out of me. I do not want to be her in 30 years. So for now, I'm just kind of watching myself and how I behave towards others around me. I don't want to add negative space when there are so many people and things that can and do fill that void. I'm not going to go over the top perky but there has to be a nice balance somewhere.
Here's what we've been up to on the blog this week:
Previously on Once Upon a Chapter:
Kindle Freebies: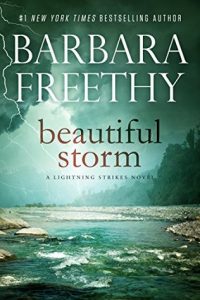 Beautiful Storm by Barbara Freethy
Chills by Heather Boyd
Review Copies:
Club Deception by Sarah Skilton (Thank you to Forever!)
Library Haul:
Crime and Poetry by Amanda Flower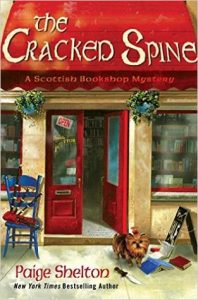 The Cracked Spine by Paige Shelton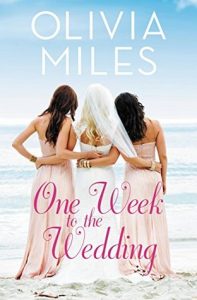 I'm only about 40 pages into this one and I can tell already that I'm going to like it. I like Kate quite a lot and we haven't even gotten to the juicy details of the book yet!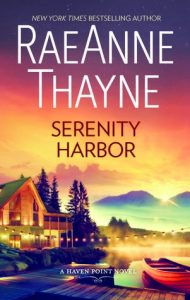 I was lucky enough to get on a blog tour with Little Bird Publicity for RaeAnne Thayne's next Haven Point release Serenity Harbor. I adored Snowfall on Haven Point and I'm looking forward to this one too! I actually got to meet RaeAnne at the Tucson Festival of Books when Jeff and I went to visit Alexa and Johnny in AZ. It was a ton of fun. I think adds something a little bit more to the reading experience for myself when I've actually seen the author face to face. RaeAnne was a sweet lady to listen to.


What are you reading this week?