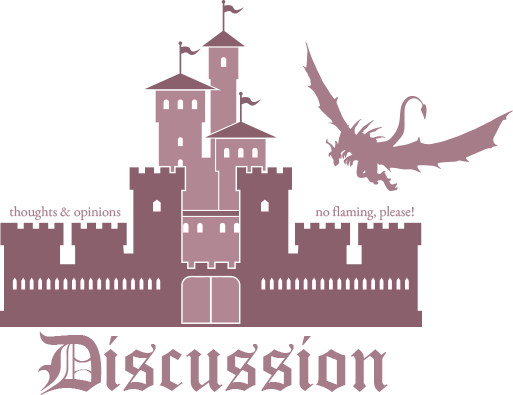 I'm timing this post to remind myself of some blogging truths I have learned over the years. Heading into ALA I wanted to remind myself of a thing or three. I get intimidated easily. I wanted this post so I could reflect on it.
I can't state enough that this post is just a reflection of thoughts on myself and my blogging life. I am in no way passing judgement on anyone or any blog.
I often downplay the "success" of Once Upon a Chapter. I assume no one knows who I am and where I blog. Instead of being surprised I want to be able to own it. – Self-confidence has never been my thing. It has never been easy. I was raised that self-confidence was the exact same thing as bragging and no one likes to hear others brag. I don't think that my parents meant for the lesson to be taken that way but it is what has stuck with me. I imagine my parents were trying to teach me to just be humble. This is one of the biggest things I wanted to remind myself of. There are times that book bloggers are looked down upon in the publishing industry (and at conventions for librarians open to the public) because of book bloggers who have behaved badly in the past. But damn it, I have worked too long and thrown so much of my personal money and time in to my blog to let someone else tell me what being a book blogger means. This year that is not going to happen. There are probably two people in the industry who love bloggers for all they do to every one that sees us as wasted resources. The haters just seem to have a bigger megaphone some days.
I spent years trying to mimic the "it" blogs. I wasn't happy doing it. I'm happiest when I can blog my way and for me. Bonus: I don't feel like a fraud doing it. – I spent a lot of my first years hungry to be as popular as some of the hottest book blogs when I started. I threw myself into blogging with abandon. I was linking up, memeing up, keeping track of my stats, leaving meaningless comments on every blog I could, joined Twitter (even though I had NO idea what I was doing), taking any review request that came my way because that had to mean something right? WRONG. I wasn't blogging for myself and the quality of that showed. Quantity will last forever but quality is what will build those meaningful relationships and keep readers coming back.
I have worked too long...to let someone else tell me what being a book blogger means.
Click To Tweet
In the past I tried to adopt pop culture-y things. I one time tried to use "yo!" to promote a book or post or something. – It was so unlike my personality that I cringed writing it. Posted it anyway. Know how much it helped? Absolutely none at all. Trying to make that much of a personality change isn't going to help. I'm sure I had a few raised eyebrows but I learned my lesson. My pride wasn't worth it to gain whatever imaginary thing I thought I was gaining.
Bloggers tend to be polite to other bloggers but not all bloggers are instantaneous BFFs. Just like real life, there are people who just aren't going to be friends. Nothing malicious to it but that's life. – I am SUCH a people pleaser. There. I said it. Irrationally, I want everyone to like me even though I don't like everyone. It's a flaw but what I really want to remind myself of is that it is totally okay for people to not love my face. It doesn't mean anything. It's when it goes to actively not liking someone that it becomes a problem. I really hope that makes sense because in my head it does….
People typically only follow you/your blog if they can relate to you/your content. If you aren't being your genuine self how genuine are those friendships? – It's been some time since this was an issue in what I post here at Once Upon a Chapter. Like most bookish introverts I am probably my most honest self when I can put my thoughts into words. It's when I'm talking to people face to face that I start to lose myself a little bit. I try so hard to blend in with everyone but I'm starting to realize that just means I don't stand out in any way. Standing out is terrifying to an introvert but if I don't own some part of my personality as my own I am literally no different than anyone else. I need to kick that people pleasing b*@ch to the curb and just be me. Not how I think people want me to be.
One of the biggest things to remind myself of is: You are not entitled to anything as a book blogger. – This is the hardest. It stings when you're turned down for an ARC through NetGalley or Edelweiss. It sucks so much more when its face to face. SO MUCH WORSE! I don't necessarily feel entitled to these but it also feels like a decline for a request is the same as being told "Yeah, your blog isn't worth our resources." That may absolutely be the case but it might not be either. The one thing that I want to remember is that a no from a publisher at ALA is not the end of my world and I will one day be able to read that book. The most important thing to remember is that IF YOU WANT TO BE SEEN AS A PROFESSIONAL, BE A PROFESSIONAL. It may be a no but throwing a temper tantrum (which I would never do anyway) is not going to help. Walking off miffed is not going to help. Handing over the business card that I had made for events such as this and asking if we could talk later? That is going to work. Or at least it will have a higher chance of working.
This is by no means a blogging "rule" or edict. After 7 years this is what I've found works for me.
What are some blogging truths you have learned over the course of your blogging life?