The Sunday Post is a weekly meme hosted by Caffeinated Book Reviewer. It's a chance to share news: a post to recap the past week on your blog, showcase books and things we have received. Share news about what is coming up on our blog for the week ahead. Borrowed from Kimba @ Caffeinated Book Reviewer.
This week was the first full week of my husband's new job. He is the assistant branch manager at a bank but this new position means a new commute. He drives an hour each way and some nights he doesn't get home until around 7. I don't know how you people with children do it. By the time he gets home, I've spent an hour or two doing our dishes from the night before (no dishwasher!) and making dinner for that night. It sounds pretty sad but after that the most we have the energy for is eating, putting away dinner, and relaxing for an hour, maybe two, before bed. It has most certainly not been very conducive to blogging and reviewing.
We've switched software systems at work as well. The new software is far superior than the one we were using prior; however, it means changing our processes. Each day seems to fly by without enough time to accomplish the things that I want to get done. I don't mind change but it is hard to break certain habits and thinking after using them for six years. Thankfully I love my job so the extra work is totally worth it for me.
I think I'm getting used to this new schedule though. My goal from the start has been to get up with Jeff and spend some time in the mornings blogging and commenting but I've yet to pull myself out of bed to do so. I'm feeling pretty confident about this week.
Here's what we've been up to this week:
Previously on Once Upon a Chapter: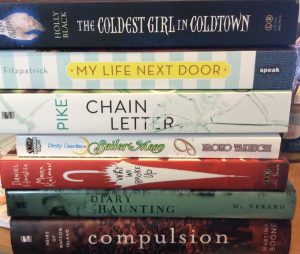 The bargain section at Books-a-Million got me again. Seriously. I spent $80.00 but came home with a big bag! I spent $15 on an early Mother's Day gift (Mom picked it out!) and $25 on my OTSP Secret Sister. That means that nice stack of books only cost me $40 and the manga was $11.00 of that. So $29 for 6 books? I'll take it. I do wish that they had more adult releases that had my interest but there weren't many.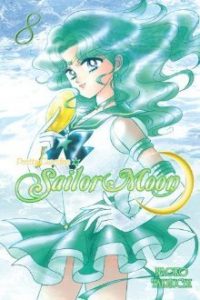 If you watched my April TBR video, then you already know that I have solidified a few goals for 2016. I want to keep working on finishing series that I've started. I am currently subscribed to OwlCrate and I want to read the previous month's selection before the new crate arrives in the mail. So my picks for this week are Sailor Moon Vol 8 by Naoko Takeuchi (series continuation), The Long Stitch Good Night by Amanda Lee (series continuation), and Da Vinci's Tiger by L. M. Elliot (OwlCrate book).
What are you reading this week?