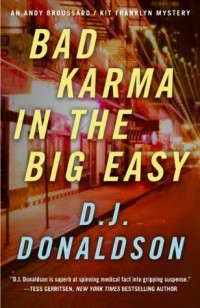 Title: A Game of Thrones
Author: George R.R. Martin
Publisher: Bantam Spectra
Publication Date: Aug 1996
Classification: Adult Novel
Summary from Goodreads:
Summers span decades. Winter can last a lifetime. And the struggle for the Iron Throne has begun.
As Warden of the north, Lord Eddard Stark counts it a curse when King Robert bestows on him the office of the Hand. His honour weighs him down at court where a true man does what he will, not what he must … and a dead enemy is a thing of beauty.
The old gods have no power in the south, Stark's family is split and there is treachery at court. Worse, the vengeance-mad heir of the deposed Dragon King has grown to maturity in exile in the Free Cities. He claims the Iron Throne.
My Thoughts:
Whenever you open a book and the first thing to greet your eyes is a map, you know you are in trouble. I felt like calling a cartographer in order for me to accurately get an idea about how in depth this book shall be and could use it as a reference point. Sadly, I know of no cartographers and instead became a bit lost along the way.
I appreciated the introduction to this world Mr. R. R. Martin has crafted because the reoccurring theme was depicted in a vivid and surreal way; winter is coming. The immaculate level of detail that went into this book (and I'm sure the series) is astounding. After reading a paragraph, one could close their eyes and almost picture the events unfolding. The snow banked hills; the chilly breeze blowing about; the frost bit chins and the buxom women. Everything was so pristine and intense in this book that I was a bit overwhelmed. However, the praise I have to serve for the level of detail also serves to be one of the downfalls for me.
Personally, I am much more interested in viewing the characters and interacting with them and their reactions to the events which take place. I want the characters to set the pace, not the events. Oh and the sheer number of people I have to keep track of was staggering, but that was not my main problem. As I mentioned, I want to feel the characters and live vicariously through them. By the end of a book, I hope to have established such a personal connection with the characters that by the time their story comes to a close, I want to be wracked with emotion over their blight. However, Mr. R. R. Martin spent so much time setting up this world that I was distracted from engaging myself with the characters and was too busy focused on the actual world. Not a bad problem for some to have, but for me,. It was troublesome.
I did not finish this book because I started my Masters program and have to read 300 pages a week and then write up intricate discussion posts. I have been a bit distracted with all that is going; I have been out of school for two years so I am a bit rusty at this. In time, I will have a better rhythm down and shall return to the land of Winterfell (how apropos).