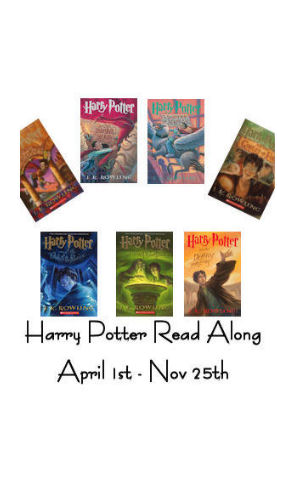 Check back for my answers and link up tomorrow!
Deathly Hallows Deathly Hallows Chapters 24 – 28:
1. Were you pleased with the final chapters in the series? Do you think JKR tied everything up nicely?
2. The book mentions that Mrs. Weasley's curse hit Bellatrix right in her chest and she died. Do you think Mrs. Weasley used Avada Kedavara?
3. Do you think Harry should have united the three Deathly Hallows?
4. Through the series, who is your favorite character (besides Harry) and why?
5. Which book of the series is your favorite?
6. Did you learn something new, or did you change your perspective on a character or topic because of this re-read?
7. In one sentence, describe why you love the Harry Potter series.