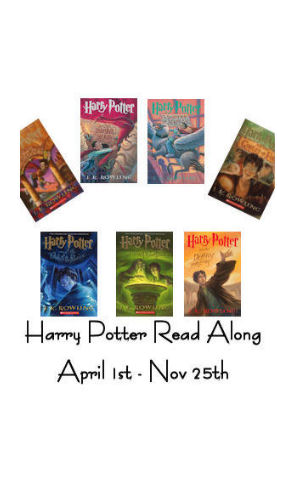 Check back for my answers and link up tomorrow!
Deathly Hallows Deathly Hallows Chapters 24 – 28:
1. If you were a student at Hogwarts and had to deal with the Carrows, would you just keep your head down and try not to draw attention or would you rebel like Neville and risk severe punishment?
2. Again, if you were a Hogwarts student (at least 17), would you stay and fight or would you leave with the younger students?
3. Of all the people who die in this group of chapters, whose death do you most wish JKR had written differently?
4. If you could keep that character alive, but another on-the-good-side character has to die, who would you sacrifice?
5. Now that we've seen Lily and Petunia as young girls, how do you feel about Aunt Petunia?
6. Now that we know "The Prince's Tale," how do you feel about Severus Snape?