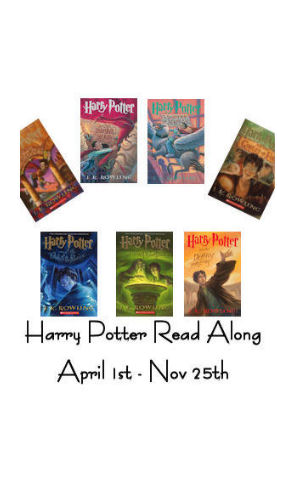 Check back for my answers and link up tomorrow!
Deathly Hallows Deathly Hallows Chapters 7 – 11:
1. Do you think Hermione is right/fair when she admonishes Harry for letting Voldemort in?
2. Auntie Muriel and Elphias Doge had an interesting conversation at the wedding about Dumbledore. Who do you think is closer to the truth?
3. Kreacher's tale is fascinating. Regulus learned one of Voldemort's most important secrets. If you were in RAB's position, and you realized the error of your ways in serving Voldemort, what would you have done?
4. Kreacher does a complete 180 and begins to support Harry, Hermione and Ron by providing meals and housekeeping. How do you feel about house elves and their place in the wizarding world?