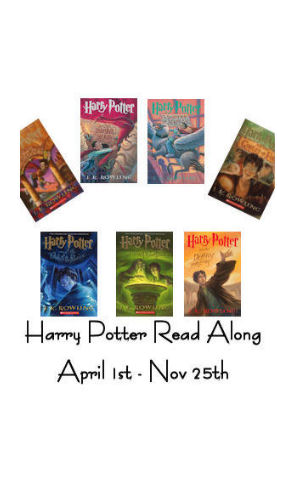 Check back for my answers and link up tomorrow!
Deathly Hallows Deathly Hallows Chapters 24 – 28:
1. Bill works for Gringotts and Mr. Ollivander is a wandmaker. Which profession would you choose if you were part of the wizarding world?
2. What do you think about Harry's use of an unforgivable curse (imperio) to get into the Lestrange vault at Gringotts?
3. Voldemort's panic attack makes it pretty clear that Harry is on the right track and Dumbledore accurately predicted the number of horcruxes. Are you surprised he only intended to make six horcruxes? Why not more?
4. We finally know the whole story about the Dumbledore family–told through Aberforth's perspective. Would you be able to forgive Albus if you were Aberforth?
5. Do you think Aberforth is justified in his disdain for the way Albus lived his life?