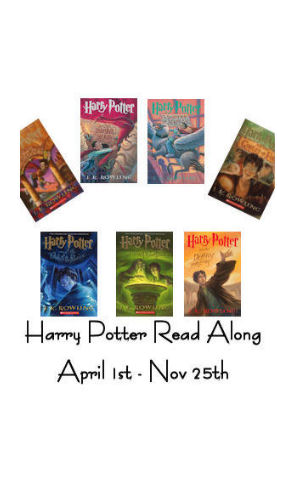 Check back for my answers and link up tomorrow!
Week #22
1. Not only has Umbridge and her goons attacked Hagrid without cause but no less than four attacked Professor McGonagall. How do you feel about that?
2. With all of this upset going on at the school, would you have been able to concentrate on your O.W.L.s?
3. When Umbridge summons Professor Snape to interrogate Harry. Harry seizes his chance to tell an adult about his problem. Do you think Snape will do anything?
4. The centaurs carry Umbridge off to who knows where. They recognize the horrible person she is but are still mad at Harry and Hermione. Do you think they are right to be mad?
5. At the end of this section, it becomes clear that Harry has fallen into a trap. Would you have gone to London had you been in Harry's shoes?