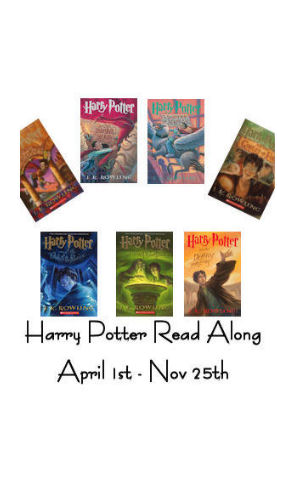 Check back for my answers and link up tomorrow!
Week #21
1. This doesn't bode well for anyone. Ten high security prisoners escaped Azkaban and we know Sirius didn't do it. At this point, if you had been on the Ministry's side to start, how would this affect your position?
2. Do you think it was wise for Hermione to call in a deal with Rita?
3. What do you think of the Professor Trellawny sacking scene?
4. What do you think of James and Sirius now that we've seen things from Snape's point of view?
5. The secret of the DA is out. How do you feel about Dumbledore's "sacking" and Umbridge making herself headmistress?
6. Hagrid comes clean with Harry and Hermione. How do you feel about Hagrid bringing his giant brother into the Forbidden Forest?