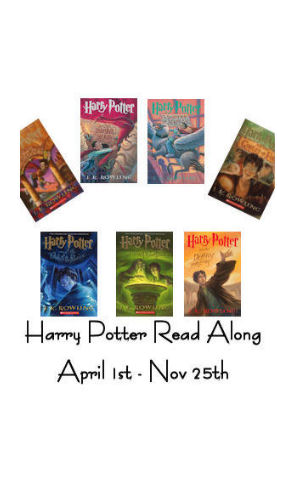 Check back for my answers and link up tomorrow!
Week #20
1. Proffesor Umbridge pulls rank on Professor McGonagall (thanks to a new educational decree) and issues George and Harry's punishments. If you were Professor McGonagall would you be able to hold back your true thoughts?
2. What do you think of Hagrid's work for the Order? Do you think it will have done any good?
3. A lot happens the night before the last day of term. What do you think of Harry's dream? Or his reaction to Dumbledore when thier eyes meet?
4. Neville's situation is revealed on Chrismtas Day. What do you think about that scene??
5. Two time in this section Rowling refers back to Chamber of Secrets (Lockhart & Ginny). Do you enjoy these pointers to past experiences?
6. What do you think of Dumbledore's decision to have Snape teach Harry occlumency?