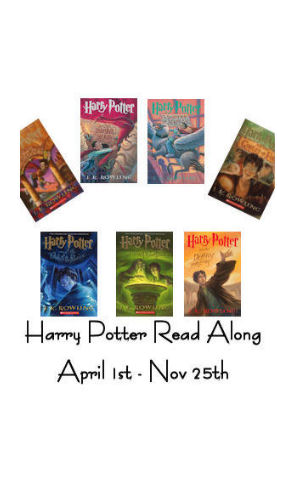 Check back for my answers and link up tomorrow!
Week #19
1. Do you think Harry is right in that he doesn't want to tell anyone what's happening in detention with Delores Umbridge? Would you have told a professor?
2. What do you think of Percy's letter to Ron?
3. What do you think of Sirius's attitude regarding the Hogsmeade visit?
4. The Ministry of Magic is meddeling even further into Hogwarts. What do you think of this? Do you think our schools are set up this way?
5. Would you have joined Dumbledore's Army? What do you think of the club?
6. How do you think Umbridge is getting her information?