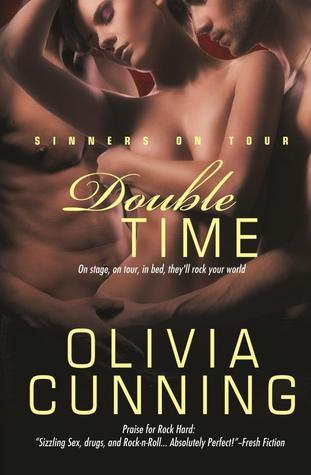 When I started this blog three years ago I had no idea that I would still be doing this 3 years later!
I started Pages of Forbidden Love because I wanted to be part of this community of readers. Everyone seemed to have a bond and they loved to talk about my favorite hobby, books. I knew that running a blog was going to be a ton of work but I have always loved a new challenge. So I figured I could handle going to school, working, and running the blog all at the same time. I'm not saying it was always easy but I never wanted to give up on my blog no matter how little sleep I would get at night or how long I would spend on a post that in the beginning days of the blog not many readers would even see or comment on.
Eventually I came to the realization that I could not do this all by myself anymore. I saw that a lot of the bigger blogger names out there were blogs that ran smoothly only with a team of reviewers. It is very hard to post every day when you are the only mind coming up with all those posts. So I went looking for someone to help me. I asked Johnny, my boyfriend, to join the blog and he was thrilled to help me out but the genres he reads wasn't really in line with what the blog once started as. I mean I was running a mostly YA book blog at the time. However, we made it work.
About a year and a half into blogging I was following this lovely girl named Bianca over at her blog. She was a newbie and since I had been blogging for over a year I felt I was a little more seasoned to the blogging world. Plus I remember what it was like back then when you had very few friends in the blogging world and you posts didn't seem to matter as much as the posts on the big name blogs do. So I would talk with Bianca and eventually I sent her an email saying I had a crazy idea and if she was interested I would love to have her join Pages of Forbidden Love. Thank goodness she told me she would love to join, after she took a little time to think about it.
I'm so thankful to Bianca I could not even begin to tell you the ways she has helped me make the blog better and added such amazing content to the blog. Plus with her onboard I was able to read things other than YA books again, since I have a huge love for adult romance books, even before I started the YA blog. So with her help we have developed and changed this blog over the years to be what you see today.
I also am so thankful for my cousin Deb who joined the blog a few months ago and for Pragya from Reviewing Shelf who wanted to join this crazy ride that is Pages of Forbidden Love so she could have a place to post more adult reviews since her blog is mostly YA.
Lastly, here is a huge thank you to every blogger that I am friends with and every person who reads the crazy things we write here on the blog. Without all of you I wouldn't still be doing this so thank you!