Mentioned in the Video:
Andrea @ The Bookish Babe
Stephanie @ Once Upon a Chapter
Pages of Forbidden Love Snapshot:

This week is about time that I share the news that we here at Pages of Forbidden Love have added two associate reviewers!
We are so lucky to have both of them join the blog. They each will have anywhere from 1-2 reviews up each month so be sure to check those out as they happen.
Here is a little about each lovely lady…
Associate Reviewers:
Pragya– Hi, I am a 25 year old Clinical Psychologist, currently doing PhD in Clinical Psychology. I read just about everything I can get my hands on and at times that includes acknowledgements in books (yes, the thing that you skip by). I love reading those since they give me so much insight into an author's self. Oh well, enough about that. I read everything from fiction to non-fiction but I primarily love reading YA, thrillers, fantasy, romance as they take me into an entirely different world, the world that has no textbooks in it. I have some quirks, one of them is I NEVER read a book blurb before reading the book. As to how I know which book to buy or read, well, keep guessing. Another quirk of mine is that I read 10 books at a time (when the books are really good, else the number notches up to 15) because I'm too attention deficit to stick to one. I love the blogging world and thanks to it, have around 4000 books on my to-be-read list.
Connect with Pragya:  Blog | Twitter | Facebook | Goodreads
Deb– I'm your normal, run-of-the-mill Midwestern Mom!  I'm pretty much a slave to my family so when I'm not waiting on my 21 year old, my 7 year old, or my crazy hubby, I'm buried in my Kindle!  I practically don't go anywhere without it.  My husband calls it my "boyfriend," that being said, I bring my "boyfriend" to bed each and every night!  Not that the hubby minds, especially when I read him a HOT bedtime story!!  In addition to reading, I enjoy cooking, hunting, camping, and most outdoor activities!  I believe in reviewing everything I read because how in the heck are the authors going to know what we like and loathe for future books.  Book reviews are highly personal and reflect the opinion of the reviewer: ME, so don't feel like you have to like a book because I do and vise versa with dislike!  Happy reading peeps!
Connect with Deb: Goodreads
Be sure to check out Pragya's review of Leo
Be sure to check out Deb's reviews of Dirty, Fallen Too Far, and Never Too Far
Reading Angels Snapshot: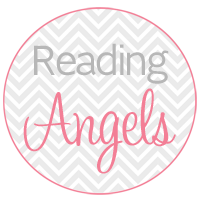 Angela @ Reading Angels reviewed This is What Happy Looks Like! Also be sure to go visit the lovely ladies because Loretta from Between the Pages decided to join forces with Angela to become a part of Reading Angel, now know as Reading Angels!