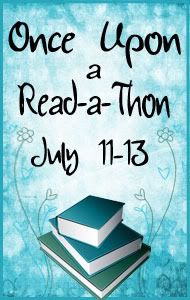 Alexa
Books Read: 0
Total Pages Read: 0
Johnny
Books Read: 0
Total Pages Read: 0
End of Monday Update:
Alexa:
Books Read: 1
Total Pages Read: 357
So I finished the last 70 pages of After Obession and I finished all 287 pages of Steel. Not as much as I would have liked but I did have to work for 7ish hours.
Johnny:
Books Read: 2 Graphic Novels
Total Pages Read: 770
Johnny finished the last 40ish pages of The Looking Glass Wars and read the graphic novels Batman: Hush and the Watchmen. So that is why his page count is so high. lol
End of Tuesday Update:
Alexa:
Books Read: 1
Total Pages Read: 599
Well today was off to a slow start for me, Johnny came over to read with me but I kept getting distracted. I had phone calls and lunch and many conversations instead of reading! After everything is said and done I got about 99 pages into Between Shades of Gray and 143 pages into Hard and Fast. I hope to finish both books tomorrow.
Johnny:
Books Read: 2 Graphic Novels, One Book
Total Pages Read: 951
Johnny read Casino Royale which was 181 pages long.
Final Update:
Alexa:
Books Read: 3
Total Pages Read: 970
Today I focused entirely on finishing the second half of Hard and Fast which was 132 pages, and finishing the last 239 pages of Between Shades of Gray. All in all I'm happy with everything that I got done.
Johnny:
Books Read: 2 Graphic Novels, One Book
Total Pages Read: 1070
Johnny actually started to read Dark Lover today and got 119 pages into it. He is saying that he beat me in pages read but I say that most of his pages come from graphic novels! (So I, Alexa, win!!!!!!)
Big thanks to Candace, Lori and Angela for a great read-a-thon!!!
Alexa is Currently Reading…
Johnny is Currently Reading…
Mini Challenge #1 from Bailey @ IB Book Blogging
Mini Challenge Question 1:

What is your favorite type of myth (Greek, Roman, Egyptian etc)?
I would say that I really enjoy Greek mythology. I just love to see stories that center around the greek gods.
Mini Challenge Question 2:What is your favorite book with some type of mythology in it?
Well my favorite book is actually an adult romance book titled, Fantasy Lover by Sherrilyn Kenyon.
If I had to pick a YA book I would say I enjoyed the change up from the well known gods in Wildefire by Karsten Knight.
~~~~~~~~~~~~~~~~~~~~~~~~~~~~~~~~~~~~~~~~~~~~~~~~~~~~~~~
Mini Challenge #2 from YA Bliss
This mini challenge is all about picking 3 love triangles.
I'm picking the three that I have/had a hard time choosing between in the past.
~ Edward and Jacob (Yes I know everyone has read Twilight, it was hard to choose between them though. Eclipse is my favorite book because Bella does have to decide who to be with)
~ Lucas and Derek from Born at Midnight (It is really hard to choose between these two guys, I've already read Awake at Dawn as well and I still can't decide which guy!! I have commitment issues with these two because I love both of them for very different reasons.)
~ Shay and Ren from the Nightshade series (It is really hard to choose between the alpha wolf and the boy who is going to save the wolves. I'm on Shay's side though bec
ause I feel that is who Calla chose to love not who she was forced to love.)