Welcome to Once Upon A Chapter!
Take a look at what happened this week:
Sunday – Chapter One:
July Upcoming Releases
Monday – Chapter Two:
Review: Mercy by Julie Garwood
(Rating: A; Heat Level: 4)
Review: Heartbreak Creek by Kaki Warner
(Rating: A; Heat Level: 3)
Tuesday – Chapter Three:
By the Cover: Pride and Passion
Wednesday – Chapter Four:
Random Ramblings: Modern Family
Thursday – Chapter Five:
Review: Catching Fire by Suzanne Collins
(Rating: A)
Questions of the week: Let's step away from besties…What is the worst book that you've ever read and actually finished?
Answer: Love Immortal by Linnea Hall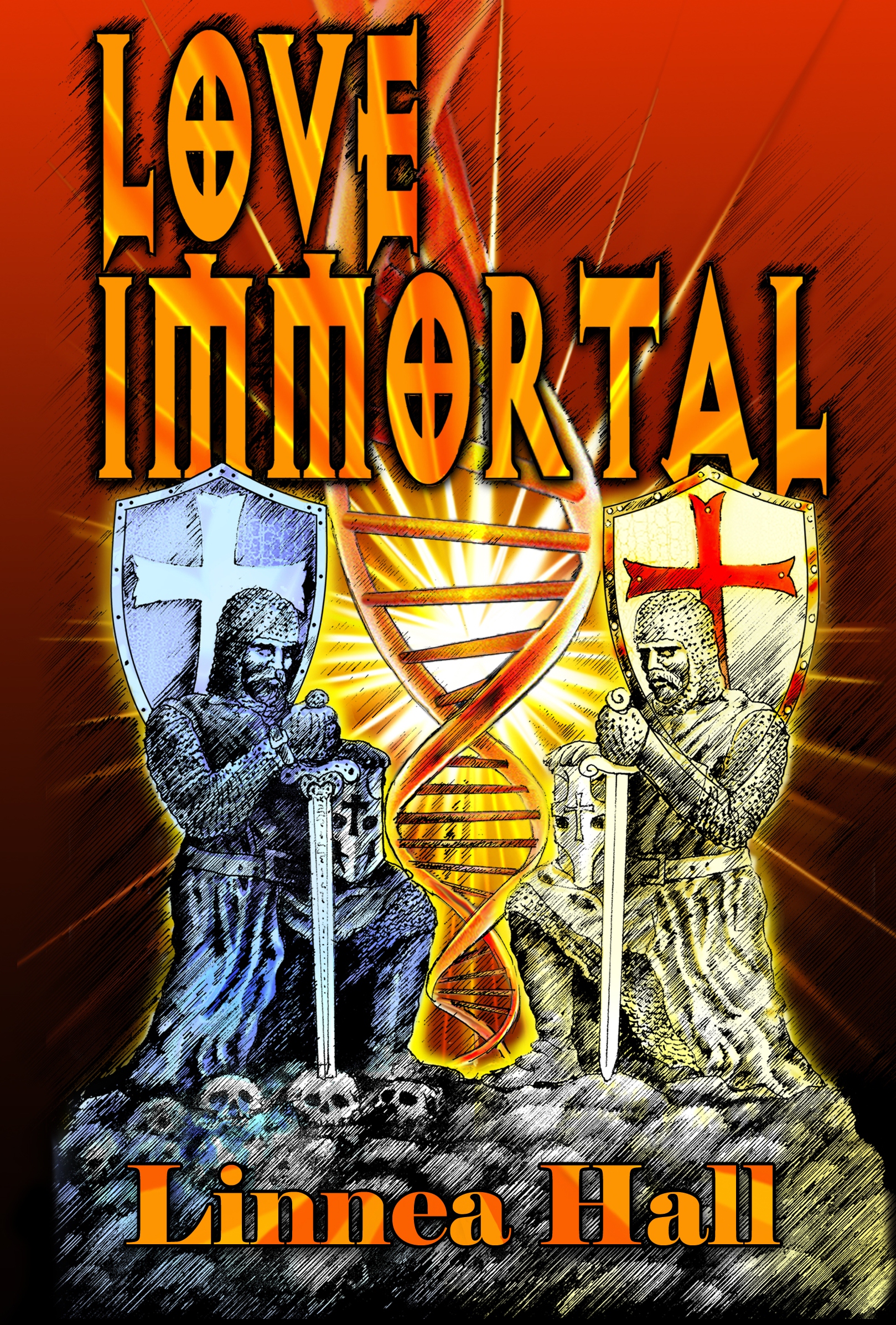 Jewell McKean, a young woman recently out of nursing school, finds herself fascinated with the man brought into the ER from a recent accident. At first, she's horrified by the fact that they could not save him, but minutes later, he miraculously comes back to life.
Forming a personal interest in his recovery, Jewell and this patient, Collin Sykes, forge a bond during his stay at the hospital. Once he is dismissed, they continue their relationship despite the protests from Collin's Uncle Percy. Percy has good reason to discourage Collin's attachment to Jewell. Collin is oblivious to the fact that he is a decadent of the Templar Knights which means he is immortal. That alone should make any relationship with her impossible, but there is also the small matter of the Obsidian Knights. They are a small group out to murder the last of the Templar Knights for defiling the Holy Grail and Collin is their main target.
Not only is Collin in danger now, but Jewell is as well. Their relationship not only must struggle with the fact that Collin is immortal, but the threat of the Obsidian Knights as well to see if true love can prevail.
THANKS FOR STOPPING BY!!!